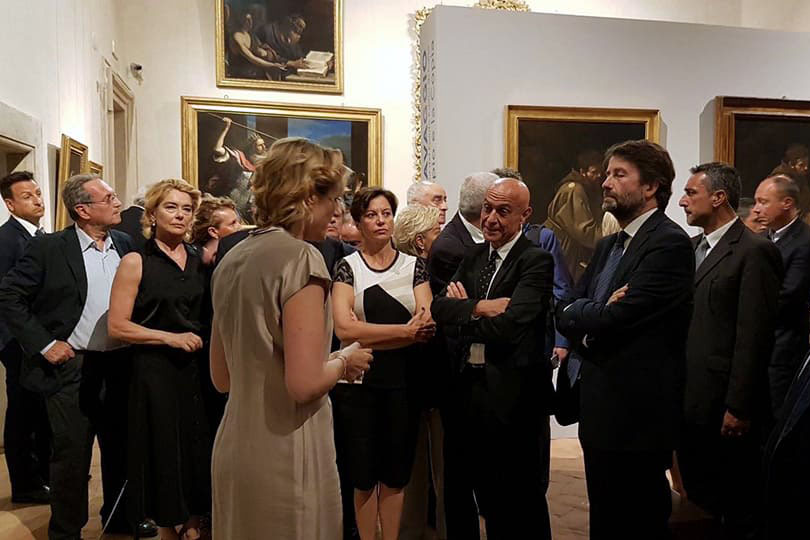 Verderame organizes guided tours with the objective to help spread the knowledge of our cultural heritage. Targeting any type of audience, both Italian and foreign, these visits offer off-the-beaten-track destinations and select unique and sought-after walks and places that are little known or usually closed to the public. The intent is to enable the visitor to explore and enjoy the artistic and cultural history of the city, rather than dwelling only on the best-known monuments.
Adult activities on site
Verderame is pleased to present a series of special lectures on different art historical themes. The art lessons at the headquarters, exclusive to our associates, will be held by leading scholars and experienced guests who will tell through video-projections and deepen the development of Italian art in relation to particular artistic subjects.
These lessons represent an unmissable opportunity for students, art lovers and simple curious to see, in a different light, the works of great artists such as Caravaggio, Titian, Botticelli and the historical and social events that accompanied them. The course will also be composed of visits to places related to the topics analyzed in class.
Art meets children
The first children's art program was created thanks to the collaboration with the i4eleMENTI Association working in the field of culture, with a focus on children. In line with the motto "you became curious", its primary purpose is contributing to build the cultural identity of young people through involvement and play.
Tell me and I forget, show me and I remember, engaging and I learn.
After years of field experience, cultural practitioners specialize in playing didactics, a teaching method designed to create a playful, exciting and challenging learning context in which the child can have an active role.
Learning by having fun is productive and effective: you learn better and forever!
Discover the i4eleMENTI association web site HERE.