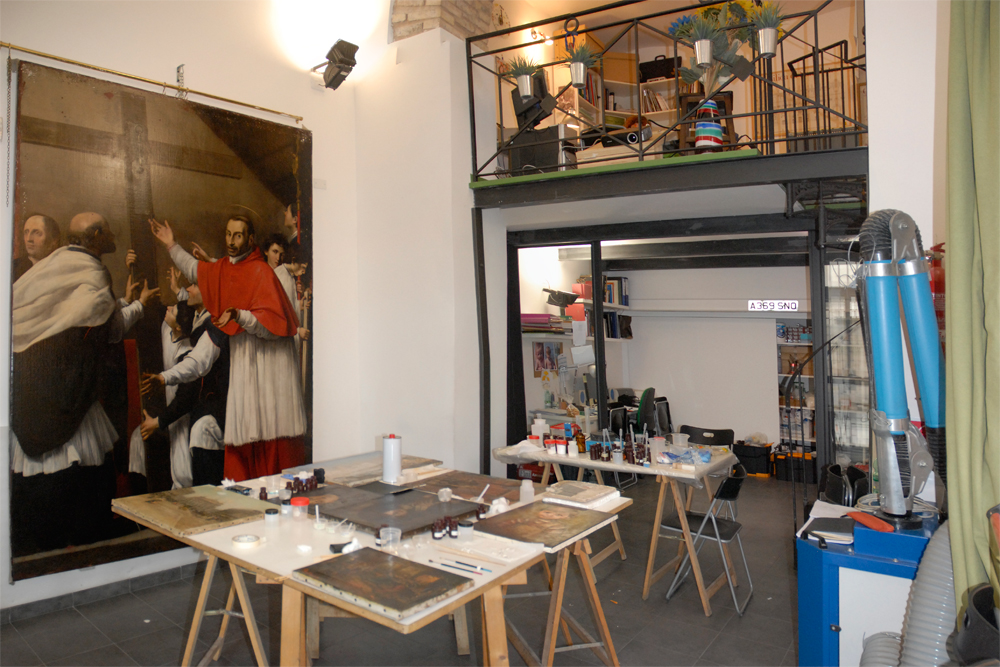 A world in which art is part of the daily life of each one of us and is experienced in a simple, immediate and understandable way.
Verderame progetto cultura aims at bringing art back into everybody's everyday life by promoting the participation, enjoyment and sharing of Cultural Heritage with any type of audience, without socio-cultural distinctions. It acts as a link between private individuals wishing to invest in the conservation and knowledge of our heritage, and the "common goods" in need of support.
It develops and implements projects in the Cultural Heritage field through donations and sponsorships, promoting the work of art in its complexity, entirety and physicality of the creative process that originated it, and is directly involved in art conservation with the aim of revealing the passage of time and the ties with everyday real life.